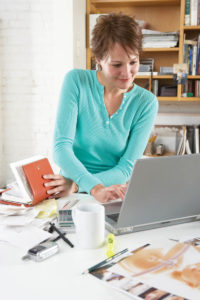 Businesses and organizations utilise SharePoint when creating their web domains. According to Microsoft, "SharePoint can be used as a secure place to store, organize, share and access information from almost any device."
Basically, SharePoint pertains to SharePoint products and technology, which include the SharePoint Server. This server technology has features of SharePoint Foundation, as well as Enterprise Content Management, enterprise search, and business intelligence capabilities.
Businesses and Organisations with SharePoint 2010 Server Technology
The SharePoint 2010 server technology presents an avenue for people to collaborate on team sites, blogs and other digital workspaces. This way, company employees don't have to channel their inner clairvoyant to know the progress of their team members. Here is a list of some Australian businesses and organizations that are utilising the SharePoint 2010 server technology.
Autism Spectrum Australia
https://www.autismspectrum.org.au
Autism Spectrum Australia is the country's largest provided of spectrum-related services. They also create partnerships with not-for-profit organisations so that people on the spectrum will have better choices.
One of the organisation's greatest need is a good and reliable communication system. Since most of their workers, volunteers and teachers are assigned in various places, Austism Spectrum Australia need an avenue where timely exchange of information, strategy and notes are possible. Through SharePoint 2010, the organisation now has an integrated enterprise social network. Collaboration and file sharing is also easier than ever. In addition, spectrum and special education teachers can get in touch and share their insights in a more straightforward manner.
Spirits Platform
http://www.spiritsplatform.com.au/
Spirits Platform offers an Australian-based sales, marketing and distribution platform for high-end spirit brands. They have an impressive senior management team that equates to a century of industry experience. Having said that, the company felt the need for a new system and process that can keep up with the company's present and future demands. Using SharePoint 2010's business intelligence feature, they can process and store a large pool of customer data, which is required when making sales forecast and budgeting the company's finances. Moreover, Spirits Platform does not have to completely rely anymore on customer generated data since they now have the complete picture of business workflow from distribution up to the end customer.
CentaCare Wilcannia – Forbes
http://centacarewf.org.au/
CentaCare Wilcannia – Forbes is the social service arm of the Diocese of Wilcannia – Forbes. They offer an array of services and programs to many Australians in the area. Since the diocese encompasses more than half of western New South Wales, they need a new technology infrastructure and an efficient internal process that can accommodate day-to-day rapports, document management and information sharing. With SharePoint server technology, engagement among the staff and the management increased significantly. Inter-office communication is faster and more efficient, thanks to new social tools. Moreover, important documents are now digitised, which makes it easier for everyone to access them.
The Florey Institute of Neuroscience and Mental Health
https://www.florey.edu.au/
The Florey Institute of Neuroscience and Mental Health is the biggest brain research institution in the Southern Hemisphere. More than 500 staff and 100 post-graduate students study the brain and a range of serious mental illnesses. Because of the nature of their work, they need a technology that will allow researchers and staff to collaborate and exchange ideas regarding their projects. By using SharePoint 2010, a common platform for teamwork and cooperation was established. It has also become the most common source of news and updates of the Institute's staff and students.
annecto
http://www.annecto.org.au/
annecto is a not for profit organisation in the country whose primary concern is bridging people to the right people or group. Their clients are mostly persons with disabilities (PWDs), seniors, and their families and carers who are in need of guidance and support. As of now, the organisation is under expansion, with more offices to be opened across New South Wales.
With recent implementation of the National Disability Insurance Scheme (NDIS), annecto foresaw that their primary obstacle will be its intranet. This kind of reliable management infrastructure would mean a lot, especially in accessing guidelines and procedures, promoting cooperation among its offices, and in streamlining annecto's work flow. Thanks to SharePoint 2010, there is now an existing document management system that makes sure that information can now be easily accessed. annecto's compliance also became better, and everyone gets company and industry news and updates on a new channel.