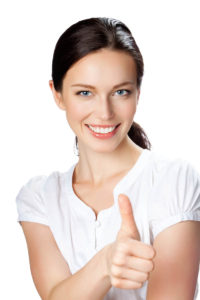 Ever since Microsoft promised major improvements in SharePoint during the launch of SharePoint 2016 last year, the users of the platform have seen SharePoint growing into an essential tool. For instance, Office 365 offers an improved user experience in SharePoint Online team news. A personalised news feed is now available where the user's inactive sites, those that he/she follows, and suggested sites curated by Mircrosoft Graph are shown.
As per the tech giant's announcement, "the addition of team news allowed SharePoint home to evolve into an intuitive, single location to check the activity in all your sites and portals, conduct enterprise-wide search, build new sites, and read all the news around you." Team news is among the most recent user-friendly addition to the SharePoint home page.
SharePoint Growing into an Essential Tool
SharePoint users have experienced the complexity of some of the platform's features, and even in performing simple tasks. For one, copying a table in Word and pasting it into SharePoint usually results to the fouling up of the layout. But during the SharePoint Virtual Summit last May 17, Microsoft's Senior Product Manager Naomi Moneypenny showed how easy and straightforward to perform basic Word tasks, such as a simple copy-paste job. This only illustrates how the SharePoint user experience has become direct and reliable.
When SharePoint 2016 was introduced, it created a buzz among businesses. Having said that, most businesses that were using the old version contemplated on whether or not to upgrade to the 2016 version. But with SharePoint growing into an essential tool, new features and capabilities of SharePoint encouraged them to make an upgrade, and even enticed new businesses to use SharePoint.
One of the most gripping changes in SharePoint is its capability to seamlessly leverage online tools, thanks to its improved hybrid configuration abilities. This way, users can seriously expand the flexibility and usefulness of their SharePoint investment.
SharePoint and Intranet
Over the years, Microsoft has shown the might of SharePoint as an intranet. If you are going to ask internal communicators, the most interesting revelation during the Summit was the new Communication site. It highlights the hero images, news, and the function to incorporate calendars, videos, and reference documents in the page. What's more is that these features function well in the app. However, CMS Wire reported that SharePoint still has to make improvements and include Intranet-in-a-Box products.